KYC in Switzerland, and how crypto and tech changed the Swiss due diligence process
A small country sitting at the centre of Europe, mountainous Switzerland, known for cheese, chocolates and luxury watches is an economic powerhouse. One of the wealthiest countries in the world, the Swiss nation is also considered a tax haven for its highly private banking system, making it an attractive destination for the wealthy. But while it has held a reputation for having a secretive banking system, anti-money laundering regulations, due diligence processes, procedures to know-your-customer or KYC in Switzerland are being implemented. That is to ensure that the Swiss financial landscape is compliant with international laws and regulatory frameworks.
In this article, let's focus on KYC in Switzerland.
The processes of KYC in Switzerland follow the same recommendations by major finance governing bodies that rule many EU countries, such as FATF and FINMA.
First, what are the FATF and FINMA?
The Financial Action Task Force or the FATF is an international financial watchdog whose mandate is to prevent organised economic crime like big-time money laundering and corruption and terrorist funding. Over 200 jurisdictions, including Switzerland, are complying with FATF, and implementing the Force's regulations.
The FATF is not only a policy-making body, but it also evaluates the AML and CFT (counter terrorist financing) measures of jurisdictions, so it can make look at new risks and make recommendations, based on the latest developments in the financial world. It also monitors countries to ensure they implement the FATF standards fully and effectively and holds non-compliant countries accountable.
READ: AML, KYC regulations in the EU: The Union's war vs. illicit finance

Just last year, the FATF recommended some regulatory updates focusing on several matters like customer due diligence, PEPs (or Politically Exposed Persons), virtual assets, suspicious transactions, and more. These recommendations are being followed by Swiss banks and FINMA as well.

Switzerland's FINMA, or the Swiss Financial Market Supervisory Authority, keeps to FATF regulations. The FINMA is not a government body but a private one. However, it works with the government to observe financial regulations and laws. Like the FATF, the FINMA makes sure that financial protection regulations are properly adhered to; the difference is that FINMA regulates on the country level (KYC in Switzerland, for example), whilst the FATF, internationally.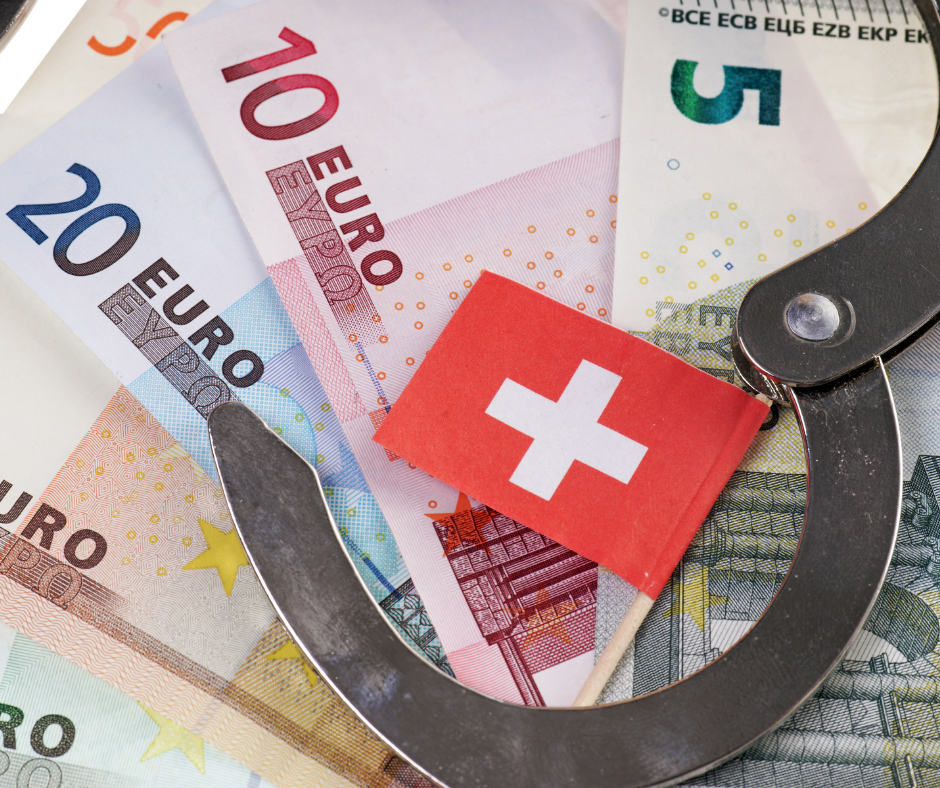 Standard KYC requirements in Switzerland
Just like any country or jurisdiction, KYC processes in the Swiss country have some initial requirements which depend on whether the customer is an individual or an entity, for instance. Here are the KYC requirements in Switzerland:
For domestic persons:
Identity documents like an ID or passport
Proof of nationality
For international persons:
Professional photo
Identity card
Passports
Driving licence
Name of birth
Date of birth
Address
Nationality
Identity documents like an ID or passport
For corporate entities:
Registered office in Switzerland
Commercial register
UBO (Ultimate Beneficial Owner)
RELATED: Registering a UBO in the Netherlands
Take note that these may not be the exact requirements and that the list is not a one-size-fits-all. The necessary documents may differ depending on the case or conditions.
KYC in Switzerland in the time of crypto
Virtual assets like cryptocurrencies are not yet considered legal tender in Switzerland. However, crypto transactions with coins like Bitcoin and Ethereum are legal, if they are licensed and regulated by the FINMA. These crypto transactions are done via VASPs, or Virtual Asset Service Providers.
The FINMA requires VASPs to provide Personally Identifiable Information, or PII, of customers (natural or legal persons) involved in crypto transactions. This is part of the KYC process in the Swiss crypto space. PII includes:
Client's name
Client's account number, or a reference number for the transaction
Client's address, date and place of birth, their client number, or national ID number
Beneficiary's name
Beneficiary's address
Remote KYC in Switzerland
Almost six years ago, the Swiss FINMA started allowing Swiss-based financial institutions to use online identity verification to fulfil the due diligence requirements under the Swiss Anti-Money Laundering Act. This means customers could be verified remotely, removing the need to visit a local branch to open a Swiss account.
But with deepfake technology these days, ensuring a secure online ID and verification process is trickier than it used to be. To combat these, the FATF recommends financial institutions to 'Seek assurance [in] testing and certification by the government or an approved expert body, or where these are not available, another internationally reputable expert body. Where available, participate in public sector regulatory 'sandboxes' (or other relevant mechanisms) to assess the digital ID system's assurance levels.'
There are many KYC, AML, and compliance software programs and tools that are developed by private companies that financial institutions can take advantage of. Many of them are for medium to large scale banks and other companies offering legal services, fund management and/or administration.
What we can do for you
Here at Bolder Group, we like to keep ourselves informed, involved and in control. As such, we make sure that we are always updated on the latest regulations and trends in the financial world. That, combined with our decades' worth of experience in fund administration, including governance and compliance solutions, we can assist you in your needs.
Need some hand in accomplishing KYC in Switzerland? Contact our Bolder team.