Cryptocurrency in Asia: a brief overview
The cryptocurrency market in Asia is booming, as it led the world in terms of share of global value, per a Chainalysis report covering July 2020 to June 2021 period.
The Central and Southeast Asia and Oceania or CSAO region represented 14 per cent of global cryptocurrency value in that period, which was equivalent to $572 billion; Eastern Asia also had 14 per cent of the global value of cryptocurrency transactions, amounting to $591 billion; while the Middle East had seven per cent, or $271.7 billion. In sum, CSAO, Eastern Asia and the Middle East made up about 35 per cent of the global value of cryptocurrency from 2020 to 2021, or a value of more than $1.43 trillion.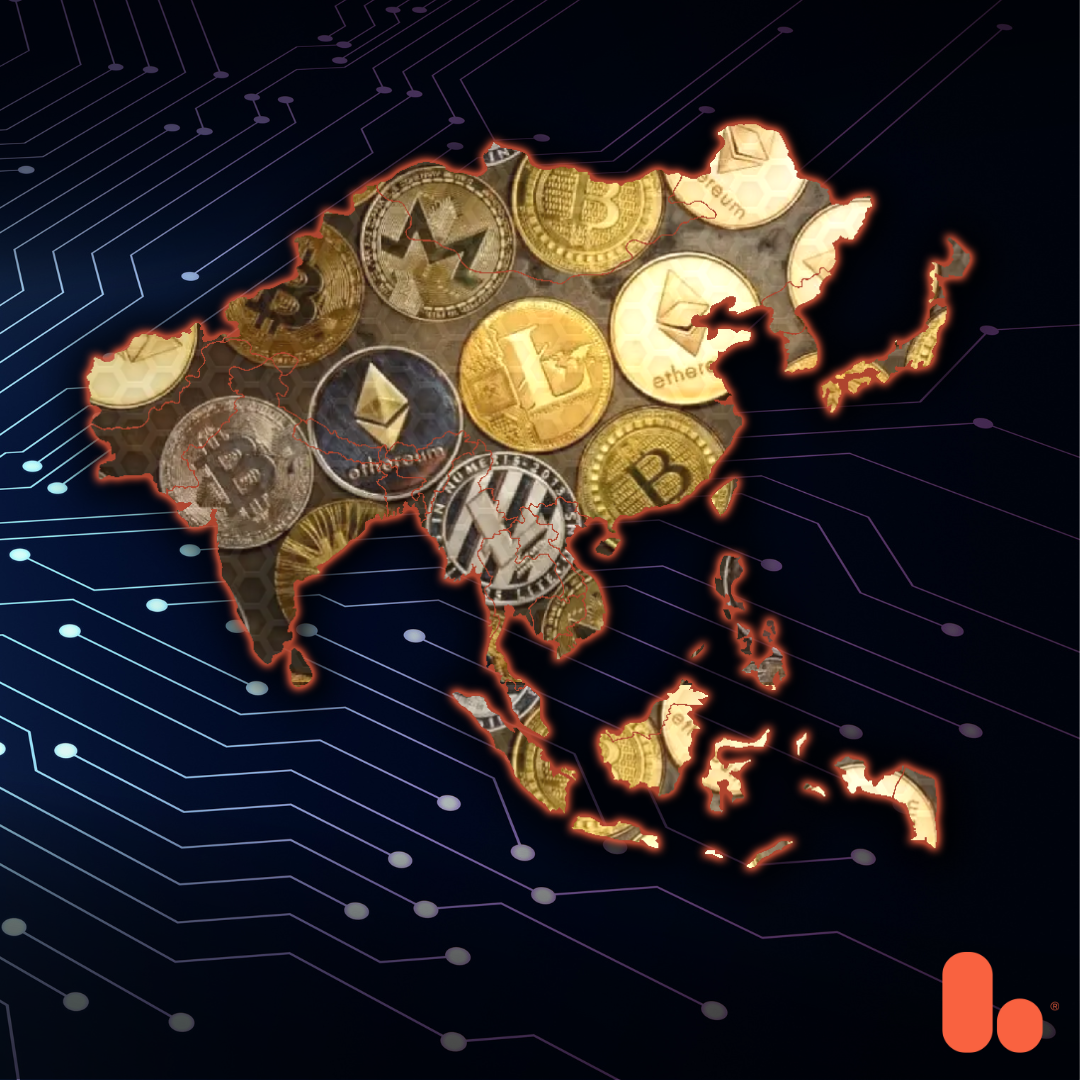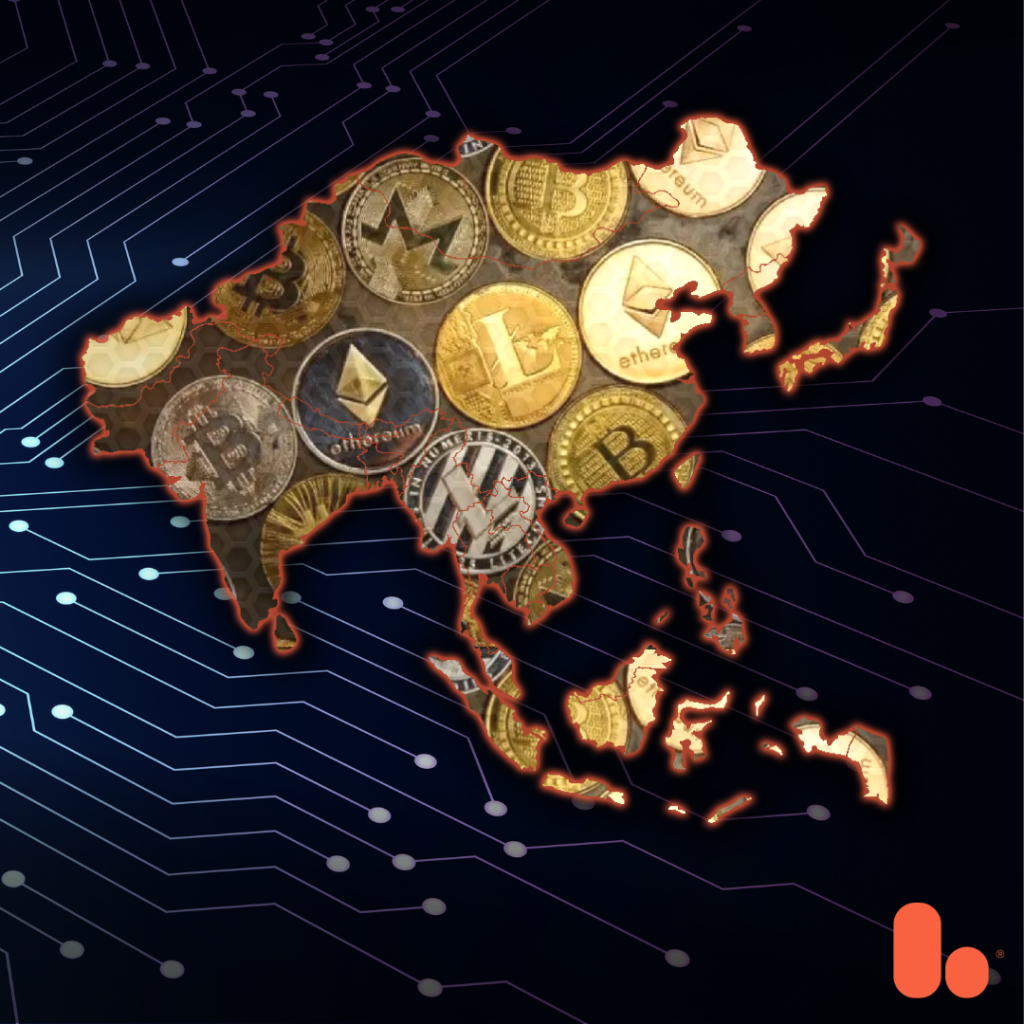 Growing, growing, growing
The same Chainalysis report showed the three nations that dominated the Global Crypto Adoption Index are from Asia: Vietnam, India and Pakistan.
Vietnam, which topped the blockchain analysis firm's 2021 Global Crypto Adoption Index, is a promising cryptocurrency hub not only in Asia but also worldwide. About 6.1 per cent of Vietnamese are crypto investors. A 2019 OECD survey found that 59 per cent of Vietnamese respondents wanted to hold cryptocurrencies in the future.
In India, cryptocurrency has shown to be a convenient way to get paid. The country currently provides 44 per cent of global outsourcing solutions. Krishna Sriram, Managing Director at Quantstamp, told Chainalysis: "Tons of Indian developers, fund analysts, and independent freelancers working for overseas employers have started requesting to be paid in cryptocurrency."
Over in Pakistan, crypto investors seem to be unbothered by the government's warnings against the sector and the Central Bank's recommendations to ban cryptocurrency altogether. Just last year, Pakistani crypto investors made well over $604.5 million.
Southeast Asian countries Thailand and the Philippines were ranked 12th and 15th, respectively in the said report.
Southeast Asia, in particular, has become an interesting region for the cryptocurrency market. On average, Southeast Asia has a crypto adoption rate of 3.5 per cent in 2021, with Singapore leading at 10 per cent, based on a White Star Capital Report. Globally, TripleA put the figure at a 3.9 per cent adoption rate in the same year.
The Philippines, one of Asia's largest growing markets, is showing potential for mass crypto adoption. Cryptocurrency soared to popularity in the country, thanks largely to Axie Infinity, a play-to-earn game developed in Vietnam. The game rewards players with Pokémon-like NFTS that can be cashed out. About 40 per cent of Axie players are from the Philippines, according to Activeplayer.io. Currently, PHX, a stablecoin pegged to the Philippine peso, is issued by the Unionbank of the Philippines.
At the grassroots level, emerging markets are driving cryptocurrency adoption, with users in these areas turning to the asset class out of necessity, either to preserve their savings in the face of currency devaluation or to carry out remittances they wouldn't otherwise be able to.

Chainalysis
In South Korea, retail investors continue to show interest in the market, even after the epic crash of stablecoin Terra Luna, which South Korean national Do Kwon developed. Almost two million South Koreans owned cryptocurrency in 2021. Just this August, thousands attended Korea's Blockchain Week, despite the crypto winter. This is the biggest cryptocurrency event in Asia.
"Despite the Luna-Terra crash, the nation is big on crypto and is one of the tech centres of the world," said Seo Sang-min, in an interview with the New York Times. Seo leads South Korean blockchain firm Klaytn Foundation.
Luxembourg-based Forex Suggest, in its Worldwide Crypto Readiness Report, found Hong Kong as the most prepared nation to widely adopt cryptocurrency, due to its number of crypto ATMs, existing blockchain startups and cryptocurrency legislation. It also currently does not impose capital tax gains on crypto.
Hurdles
Since the market has moved to the mainstream, there seem to be hurdles after hurdles within the sector. Naturally, due to its volatility, cryptocurrency was not initially widely accepted. But as it showed promising growth over the past decade, more investors – retail and institutional – jumped into the wagon. And now, governments and financial watchdogs want a part in the play as well, to regulate the market and prevent illicit transactions through compliance regulations.
The Future of Digital Assets
Bolder Group is proud to co-sponsor a webinar on "The Future of Digital Assets". The webinar, organised by the DBS Bank will provide insights on the state of the cryptocurrency market in Asia and the path it is projected to take, amid global market trends. For more information, click this link.
If you are interested in this webinar, please register via this link.
Or let's talk about the future of digital assets now. Contact our industry experts for our cryptocurrency fund administration and compliance solutions in Asia.