The Future of Digital Assets: Opportunities, Market Trends and Regulations
Bolder Group is co-sponsoring an insightful "The Future of Digital Assets" webinar on Digital Asset trends, opportunities and challenges in the Asian market on 20 October 2022. The event is organised by the DBS Bank. 
Experts in cryptocurrencies, finance, law and banking will be present to provide a full overview of the virtual asset market, decentralized finance and blockchain technology.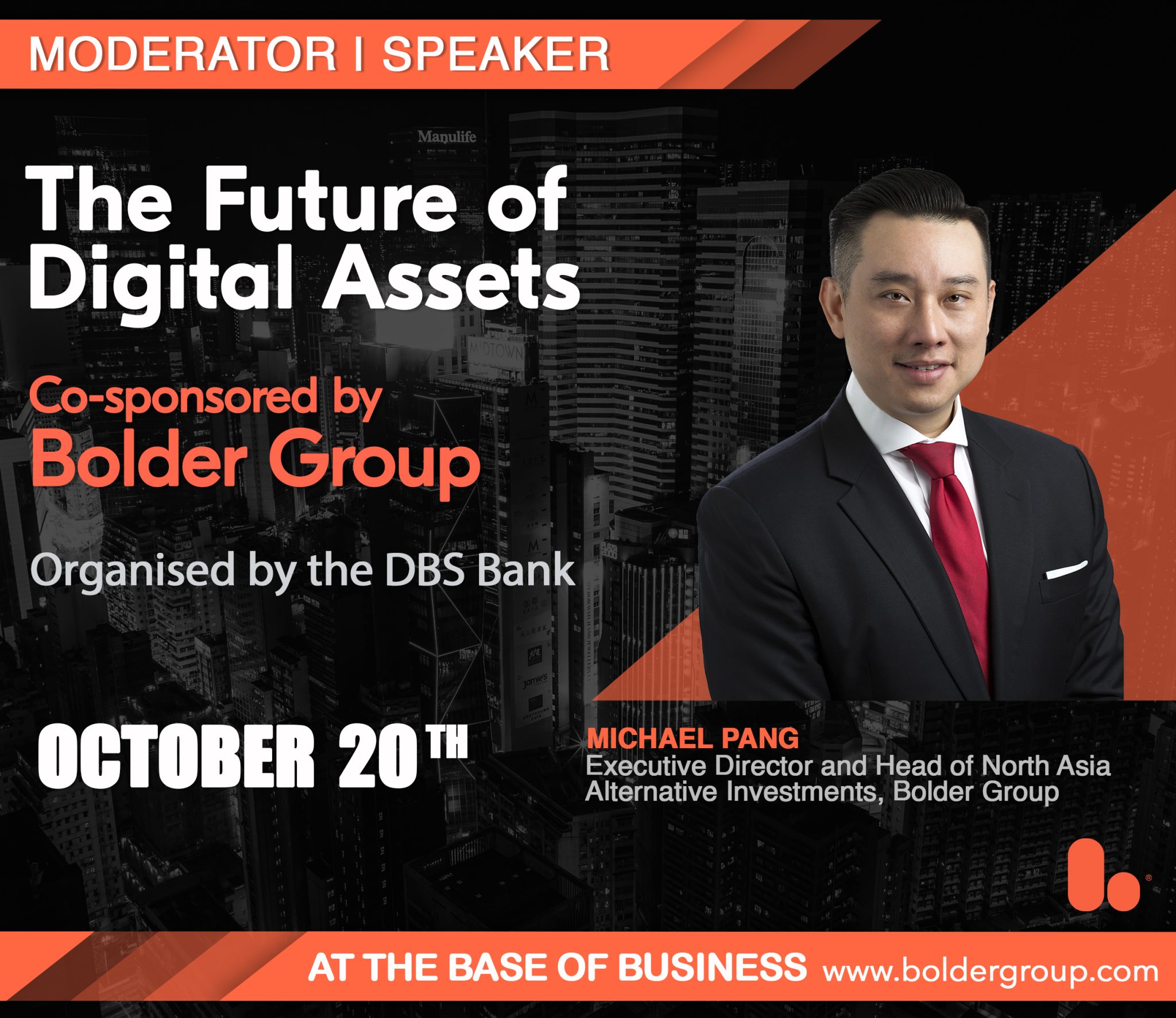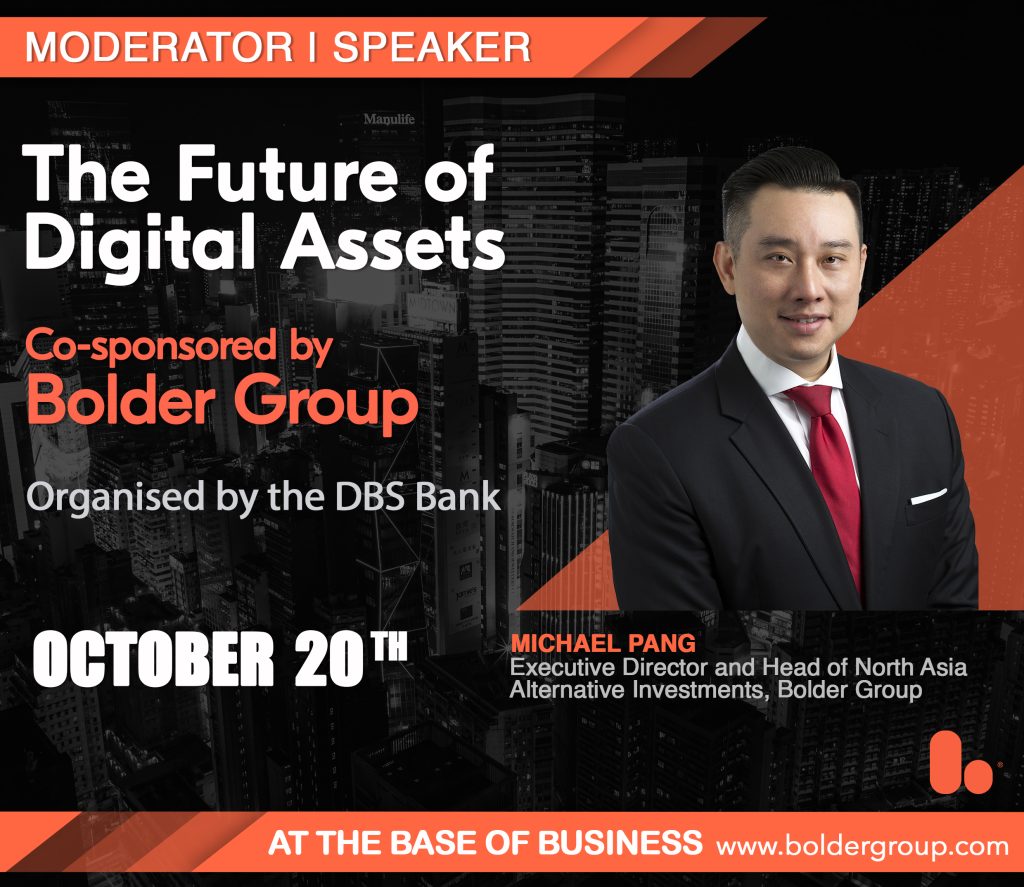 Michael Pang, the Executive Director and Head of North Asia Alternative Investments for Bolder Group will be a moderator and speaker during the webinar. Joining him as panellists are:
Discussions will be both in English and Mandarin.
If you wish to register, please fill out the form: https://bit.ly/3Sp258f
Register today, and we hope to see you there!