Stricter cryptocurrency regulations in Hong Kong await players and VASPs
Since the first cryptocurrency Bitcoin was launched in 2009, the sector has been largely unregulated. Bypassing traditional financial institutions, operations lie mainly at the hands of users who transact peer-to-peer. However, in the past years, government and regulatory bodies, as well as financial institutions, have been keeping a close eye on the sector, especially amidst its instability recently. Hong Kong, for example, is set to impose stricter cryptocurrency regulations as it amends its Anti-Money Laundering and Counter-Terrorist Financing Bill 2022.
In a previous article by Bolder Group, we went over some of the key AML and CTF regulations that may affect cryptocurrency in Asian nations like Hong Kong, Singapore and the Philippines where we offer our fund administration services. Hong Kong, for example, ensures safe financial transactions through major legislation "Anti-Money Laundering and Counter-Terrorist Financing".
Under the law, financial institutions and designated non-financial businesses and professions (DNFBPs) are mandated to:
perform customer due diligence requirements and record-keeping
provide these records to relevant authorities and regulatory bodies
In addition, the law regulates money services by licensing operators, trusts and company service providers. That was the 2018 amended version, which did not mention any regulations relating to cryptocurrency operations in Hong Kong. This year, an amendment bill is proposed to include the imposition of regulatory frameworks on virtual asset service providers (VASPs) and dealers in precious metals and stones (DPMS).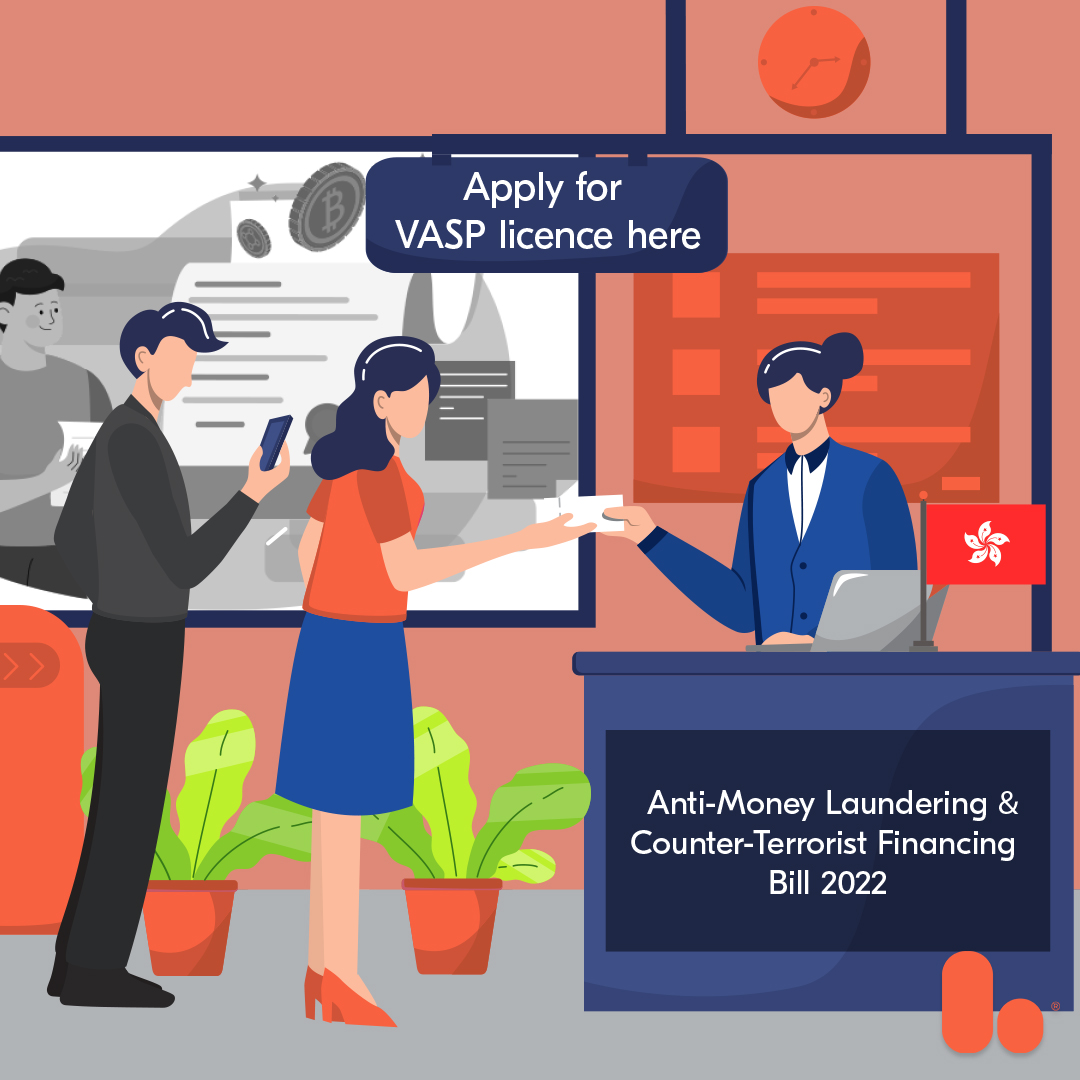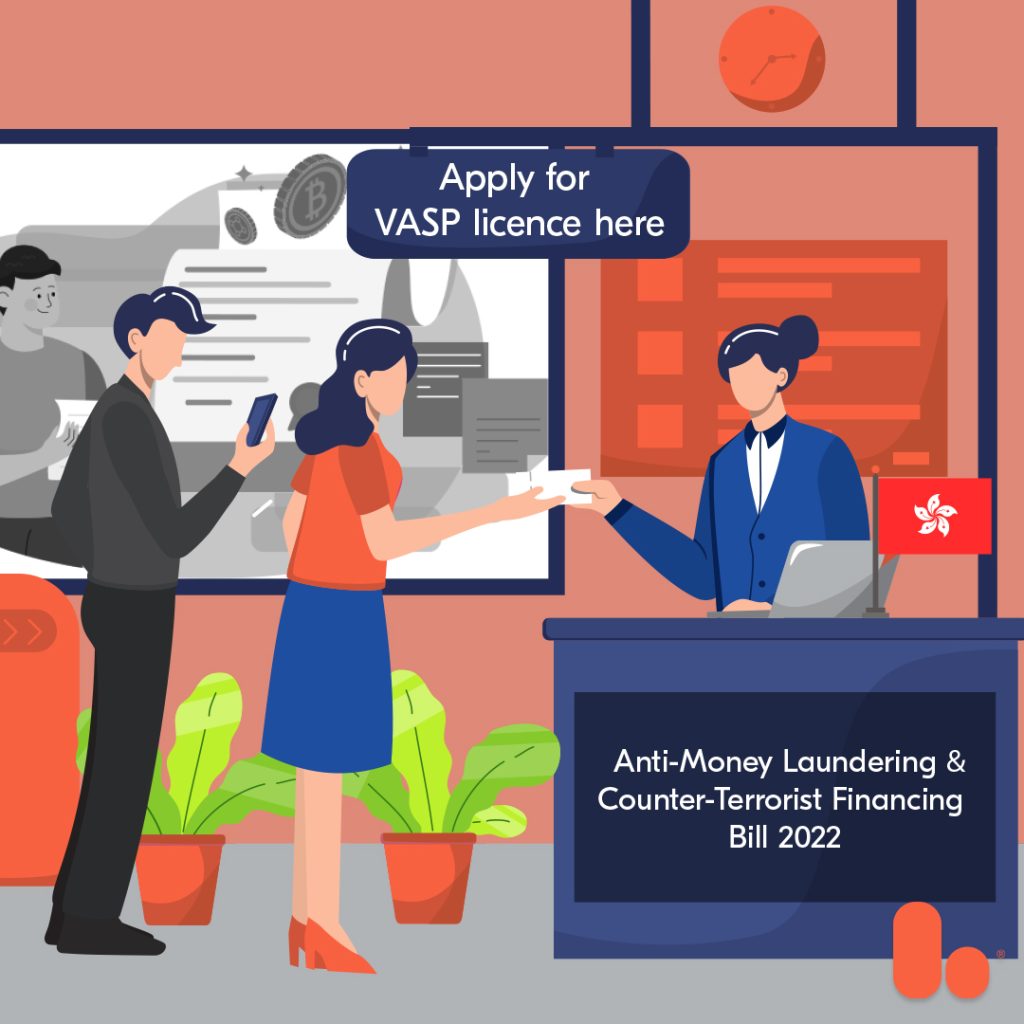 Existing cryptocurrency regulations in Hong Kong and the AML/CTF Amendment Bill
According to the Hong Kong government, 'The legislative proposal is pertinent to our fulfilment of the relevant FATF obligations and will mitigate the risk of money laundering and terrorist financing in Hong Kong. This will safeguard the integrity of Hong Kong as an international financial centre, protect investors and add to our credibility as a trusted and competitive place to do business'.
'As money laundering and terrorist financing (ML/TF) risks continue to evolve, so must our understanding and response', wrote Carmen Chu in a letter addressed to financial institutions in Hong Kong. Chu is the Executive Director for the Hong Kong Monetary Authority's Enforcement and AML division.
Hong Kong's risk assessment report for 2022 acknowledged the vulnerability of virtual assets due to their borderless nature and the fact that they are designed to allow hidden beneficiary ownership. Many transactions, the report found, take advantage of jurisdictional arbitrage. As a result, VAs can become instruments for money laundering. Hence, the need for cryptocurrency regulations in Hong Kong.
As a matter of fact, in 2021 Hong Kong has already established the Cryptocurrency Stop Payment Mechanism to deter money laundering using the technology. Under the mechanism, the government requests 'stop payment' and 'subscriber check' from a cryptocurrency exchange when authorities identify crime funds channelled through the platform. This is regardless of the country where the exchange is based. In 2021, 738 stop-payment requests equivalent to HKD 29.3 million crypto-assets were processed.
Five key points of the amendment bill affecting VA
The Bill introduces a licensing regime for virtual asset service providers (VASPs) to impose mandatory AML/CTF obligations on the sector. An individual who intends to operate a virtual asset exchange in Hong Kong must secure a licence from the Securities and Futures Commission (SFC).
Licensed VASPs must perform customer due diligence (CDD) and record-keeping requirements pertaining to AML and CFT regulations. Enhanced CDD must be implemented when a transaction involves a politically exposed person and a formerly politically exposed person, in accordance with FATF recommendations.
The Bill also pushes for the regulation of VA-related advertisements and the imposition of fines and punishment to parties involved in fraudulent, deceptive or misrepresented VA transactions. Under the new Hong Kong regulation, individuals found guilty of fraudulent transactions through VAs like cryptocurrency may be fined up to HKD 10,000,000 and face a maximum ten-year jail term (Section 53ZRF).
Under Section 53ZRK, VASPs applying for an operating licence in Hong Kong must have at least two responsible persons. The FCS has sixteen conditions for a licence granting, including the applicant's financial resources, risk management procedures, internal AML and CTF policies, financial disclosure, VA listing and trading policies and cybersecurity, amongst others.
A month after it has been granted a licence, a VASP must appoint an eligible auditor to perform required auditing functions. Section 53ZRZ subsection 3 also requires the associated entity to appoint auditors. Under subsection 1 of Section 53ZSB, the entity must submit annual financial statements and audit reports to the SFC.
Read the entire bill here: AML and CTF (Amendment) Bill 2022
How this affects crypto players
What does this new regulation in Hong Kong mean for cryptocurrency players? The short answer: more compliance requirements. Compliance is vital to ensure a service provider, an investor, a fund manager, etc. remains on the good side of the governing jurisdiction. This regulatory framework in Hong Kong may result in an additional reporting burden for crypto actors as stricter CDD and AML measures are imposed on VASPs as well as players.
With Bolder Group's compliance solutions, though, crypto investors or crypto fund managers can stay laser-focused on growing their portfolio, amidst changing cryptocurrency regulations in Hong Kong.
Please contact our Hong Kong office to know more about our regulatory compliance solutions and crypto fund administration services.