Bolder Group commences operations in Ireland with three senior members  
Bolder Group expands its global footprint by increasing its presence in the European Union as it completed the acquisition of Business Services Group (BSG), an Ireland-based licenced trust and corporate services provider. Prior to the acquisition, BSG was an independent firm providing business support solutions and corporate governance direction to companies, asset managers, corporations and private clients. Bolder Group is in the process of applying for regulatory approval to offer fund administration services in Ireland.
Sean Power, previously the CEO of BSG, is acting as the General Manager and Head of Corporate for the Bolder – Ireland office. Joining him are Charles Kerins and Terri Hamill as Legal Counsel and Head of Governance, respectively.
Sükrü Evrengün, CEO of Bolder Group, said that Ireland is a natural choice for the Group's international expansion because the country is a significant economic and digital hub. Ireland makes a great business location due to the abundance of exciting business opportunities available to entrepreneurs outside of the country.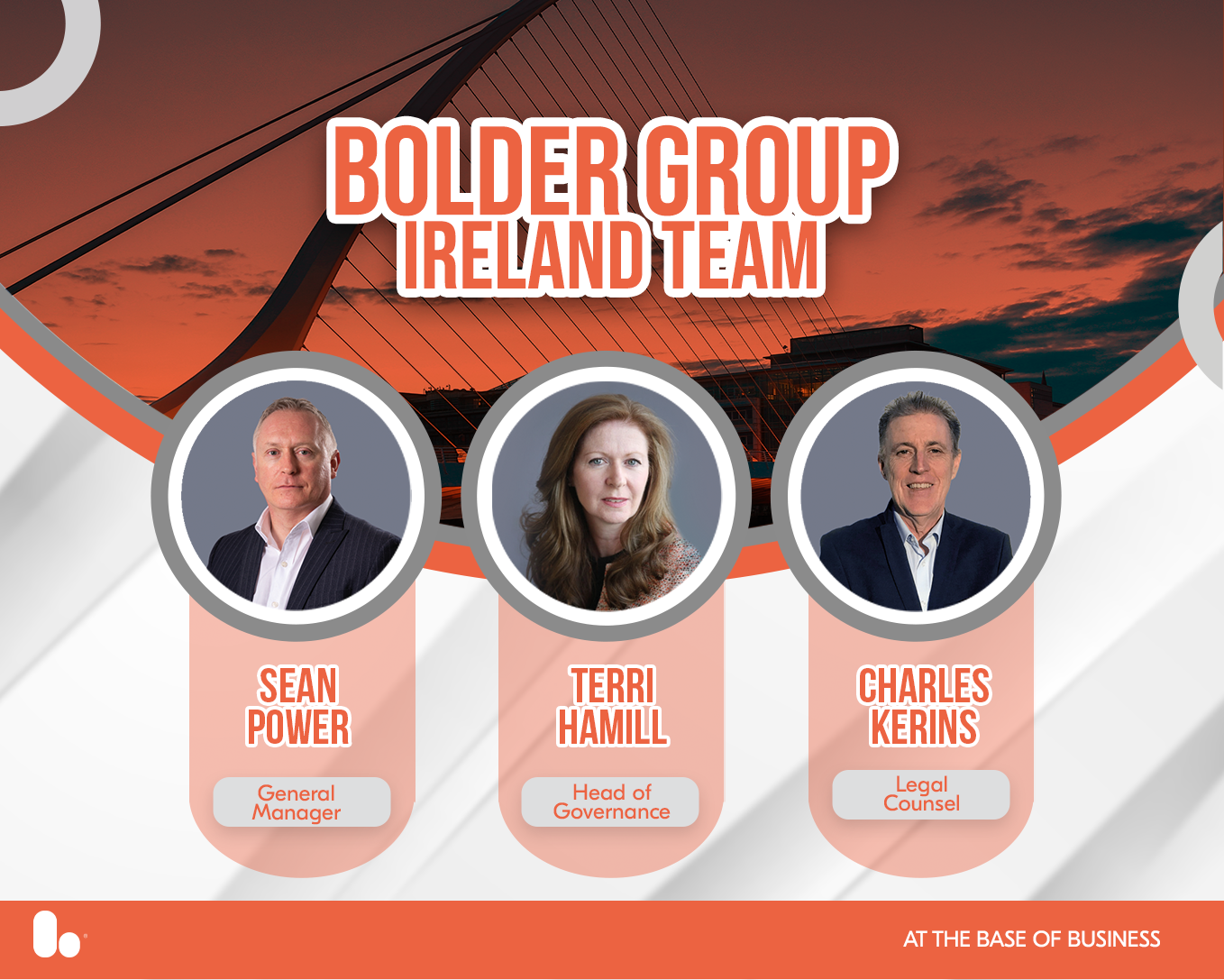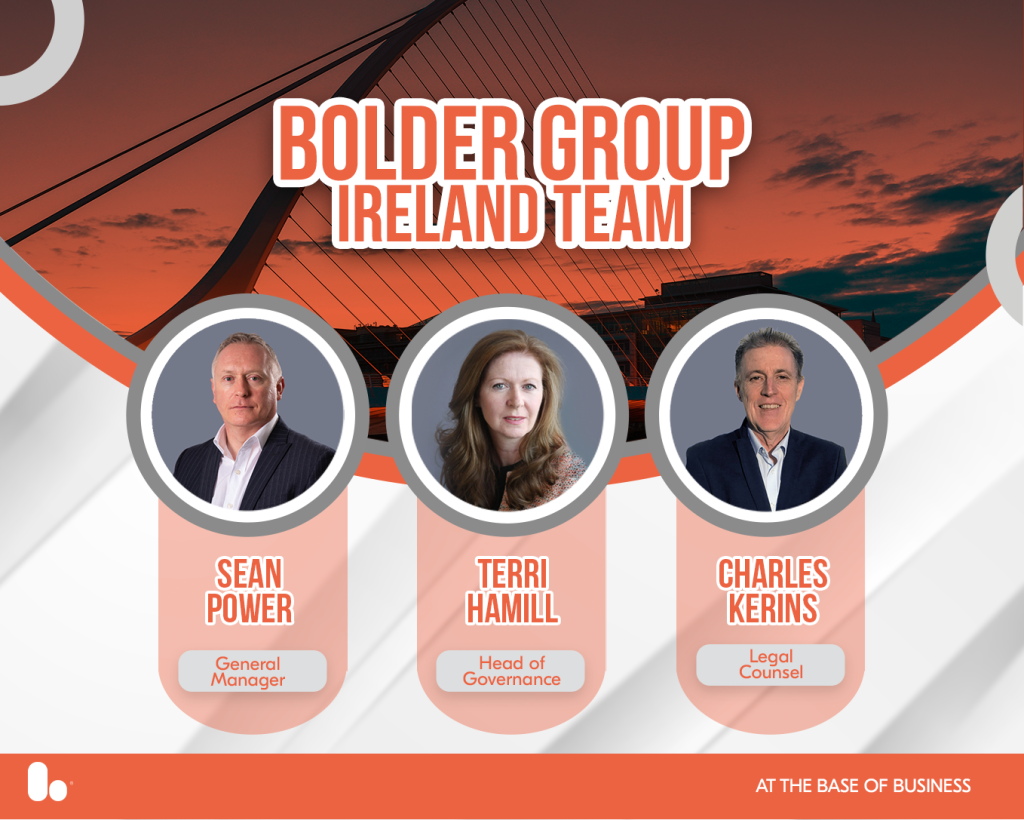 Sean Power has worked for the last 25 years providing corporate legal and governance services in Ireland. He has worked extensively in several professional law and accounting firms over this time in client-facing roles working with a wide range of clients from SMEs to well-known multinational corporations and regulated entities across a range of industries. Sean has also worked with fund administration vehicles on corporate governance matters. He also ran his own professional corporate governance firm, BSG, for more than ten years.
Charles Kerins is a practicing lawyer in Ireland with more than 25 years of experience in both offshore and Irish funds. Before joining Bolder Group, he worked as legal counsel to a major fund administration company in Dublin.
Additionally, Charles has also spent a considerable time working in the British Virgin Islands, most recently serving as the managing partner of the BVI office of an international law firm. His areas of expertise include funds and company law.
Terri Hamill is the latest addition to the Bolder Irish office, joining the team in February 2023. She has a strong background in Section 110 companies, both on the client side as a director and vice president at a prestigious investment bank in London and as a non-executive director of a multi-series Section 110 company administered in Dublin. In addition, Terri has previously been approved by the Central Bank of Ireland to serve as a non-executive director of a regulated fund.
Bolder Group is now present in 18 countries, including Ireland, that are spread across the EMEA, Americas and Asia. As a leading fund and corporate services provider, Bolder offers boutique-style solutions in corporate support, fund administration, governance and private wealth management.  
Get in touch with our Irish team for more information.