On the rise: why and how to set up a family office in Asia  
Seems as though there's no way to go but up … when talking about the number of billionaires in Asia. In 2021, there were more than 2,700 billionaires in the world. The Asia-Pacific region houses a third of them. According to the latest Knight Frank Wealth Report, the continent will show the fastest growth in the number of ultra-high-net-worth individuals (UNHWI) over the next five years. By 2025, Asia's very wealthy is seen to be home to about a quarter of the world's UNHIWs. This number of billionaires, the economic prowess of the region and the massive amount of wealth within the continent make a family office in Asia an essential investment to further protect a family's wealth, and, to some extent, their affairs.
Forbes listed 42 billionaires in Singapore in 2021; and in this investment hub, the abovementioned Knight Frank Report showed that Singapore is moving towards becoming the region's financial centre through targeting hedge funds and family offices in Asia.
So what are family offices for? Well, that depends on the attitude of the members directly involved.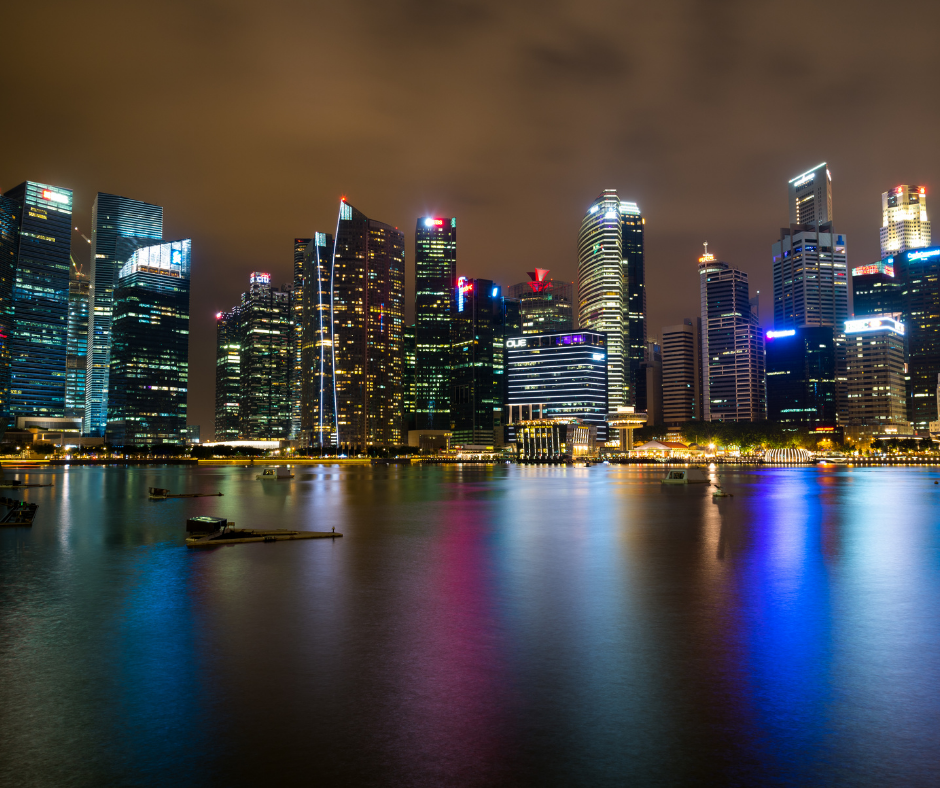 For example, family offices in Asia are seen to shift from 'old economy' to much more digitally inclined investments, like robotics, green tech and digital transformation. Likewise, family offices in Western Europe are eyeing the region to allot their investment on the same. This was according to a 2021 UBS Survey. Furthermore, family offices in Asia and Western Europe (the leading regions) are seen to spend more on impact (ESG) investments and allocate a quarter of their portfolio to these.
Understanding a family office
What does a family office even do? The simplest definition of a family office in Asia, Europe, America or anywhere else is that it serves UNHWI in terms of wealth management. And its main purpose is to preserve and grow the wealth for the next generation of the family. However, much like a family, no family office is the same — which makes it somewhat complex.  
Family offices are different from traditional wealth management service providers in that the former is much more personalised and requires a team of experts from different private wealth management disciplines. Generally, setting up a family office means hiring a team of professionals who can give clients the following solutions:  
Asset management
Cash management
Risk management
Lifestyle management
Financial planning
Estate planning
Legacy management
Tax advice
Philanthropic strategies
Life insurance solutions
Trusts and foundation setup
Administrative support
But, to emphasise, family offices are not one-size-fits-all solutions, as they serve unique clients with individual needs and demands. Family offices can be single-family offices or multi-family offices.
A single-family office is controlled by a dedicated handpicked staff of just one wealthy family. The size of the office is relatively small as it caters to just one client. On the other hand, a multi-family office meets the needs and provides tailored business solutions to several affluent families. This is helpful, especially to wealthy families that do not have the liquidity or the desire to manage a family office on their own.
Why you need a family office
When a family starts earning more than what they can manage on their own, it's high time for them to seek the help of a financial expert who specialises in managing family-run businesses. Experts estimate that about 70 per cent of wealthy families lose their wealth by the second generation; 90 per cent by the third.
That's where a family office comes in; whether you create a family office in Asia or Central Europe or Australia, you will reap the benefits of this structure and protect your wealth for those who are next in line:
Wealth management. Investing in a family office means investing in a team that monitors and analyses your businesses, assets and portfolio. These investments may include (but are not limited to) real estate, stocks and private equity. The family office will have a comprehensive understanding of your investments and risk tolerance, so they can help you make informed business decisions. Plus, a family office has an elevated level of confidentiality so you can rest assured that your data and personal information will still be private.
Centralised structure and risk assessment. A family office consolidates all data and information related to the assets you ask to be managed. You have a secure, centralised structure which only a limited number of people can access for financial, business or investment information. This structure also allows you to save money because you have a team of financial experts under one umbrella advising and assisting you in growing the family business. Meaning, you don't have to deal with outsourced advisors or professionals because you already have the talent in your own family office. In addition, a family office also allows you to centralise all risks in one channel—especially if the family business has a diverse portfolio. Because the family office handles all areas of investments of the family, it will be easier to determine and assess the risks that come with the diverse portfolio.
Integration of professionalism. A family office is inherently personal to the family; after all, the solutions package being provided is unique to the client. Still, it is crucial that the wealth be managed by a team of experts, so everything is done professionally, based on data analysis, risk assessment and securely.
Setting up a family office in Asia: a basic how-to guide
The first step to setting up a family office in Asia is to look for a solutions provider with expertise in the jurisdiction – whether in financial hubs like Hong Kong and Singapore or beyond. It is important that you work with professionals with the corporate and legal knowledge to help you navigate the complexities of business and legal regulatory frameworks in your area of business.
The second step is drafting the family charter. The family charter is a written record of the following, amongst others:
Expectations amongst family members involved in the business
Family values and proper behaviours of members
Beneficial owners of the business proceeds, incomes and assets
Consequences of divorce or any other situation that might change the family structure and affect the business
Code of conduct to outline the business relationships of family members
Family legacy, business legacy and philanthropic legacy
The third step is working with the specialists in your family office to identify the goal of each family member and how each asset should be handled.
When you and the team have gone over the key details, like the responsibilities of each member, investment objectives, etc. it's time for your family office in Asia to create an effective business plan suitable for your jurisdiction and aligned with your targets.
Family offices in Asia have been growing over the past few years, especially in Singapore and Hong Kong where governments are encouraging the setup of such structures. The billionaire population in the region is climbing, and family offices have a huge role in keeping that momentum going, especially in the biggest continent.
Bolder Group has a strong presence in these jurisdictions, and we might be the partner you're looking for to preserve and protect your wealth!
Partner up with Bolder Group
Not only do global families face the challenge of complying with various countries' regulatory and tax obligations, but they must also decide how to interact with the different legal and tax systems without unnecessarily subjecting themselves to scrutinous regulations. Global families can turn to Bolder to cultivate personal-compliant plans that optimise and preserve their capital.
Bolder Group offers multi-family services by providing complete administrative support for global families who wish to delegate responsibility for all aspects of the management of their family office to an outsourced team that is independent of their investment advisors.
Get in touch with us to start a family office in Asia today!