LEGAL STRUCTURING VIA THE BENELUX: Bolder Group to host free seminar in Cairo
Committed to breaking barriers, Bolder Group will hold a seminar on Egypt & Legal Structuring via the Benelux this 30 May 2022. Bolder Group is a global fund administration service provider with 18 locations all over the world. It works with private, corporate and fund clients.
Jeroen van Zanten, the Global Head of Growth for Bolder Group will be heading the seminar. Joining him are our speakers Ibrahim Shehata, partner from Shehata & Partners and Marcel Van Den Nieuwenhuijzen, partner from Orange Clover Law; Karim Hussein, Managing Partner from Algebra Ventures and Ahmed Abdelhamid, partner at Endure Capital will also join as panellists. (See photos below to know more about our moderator, speakers and panelists)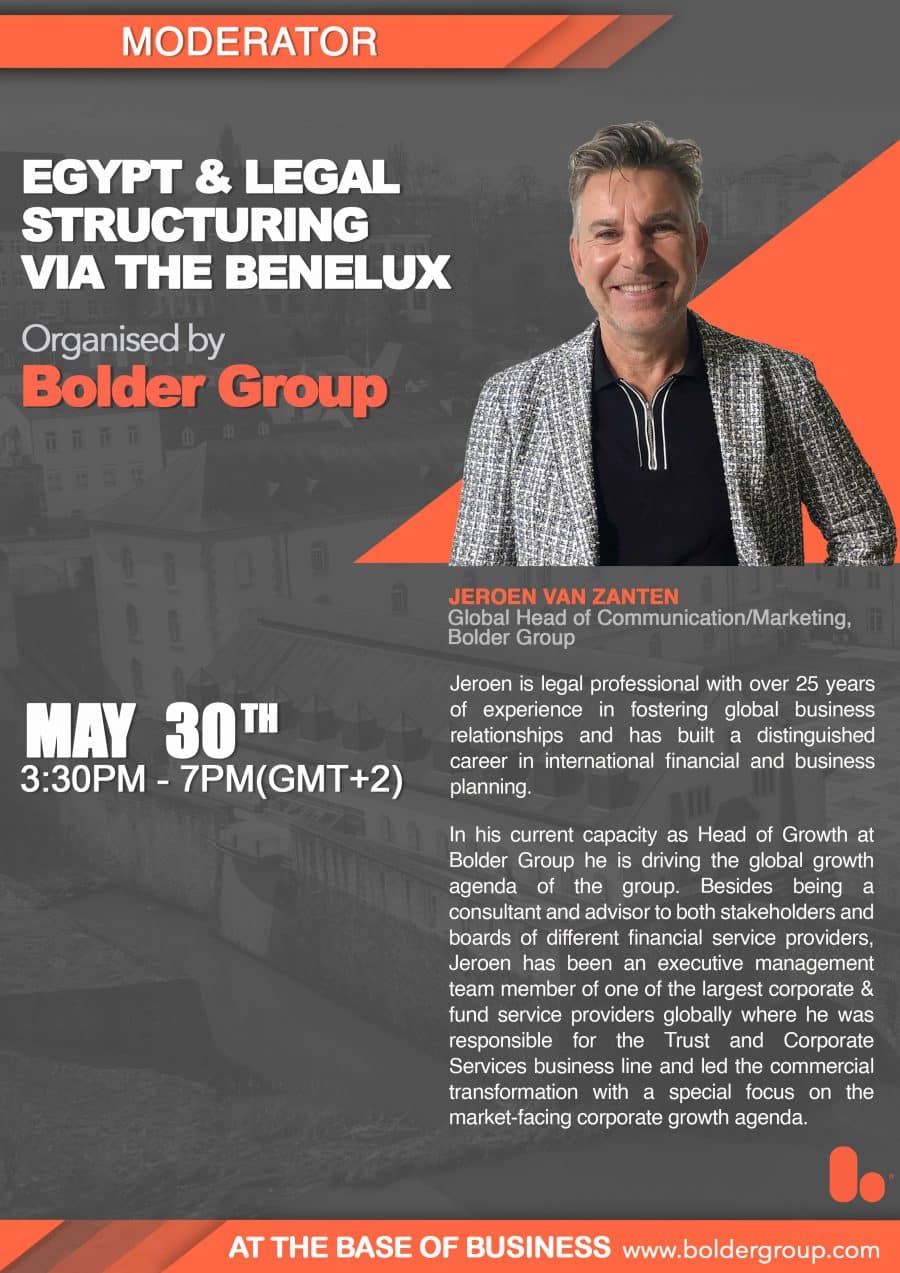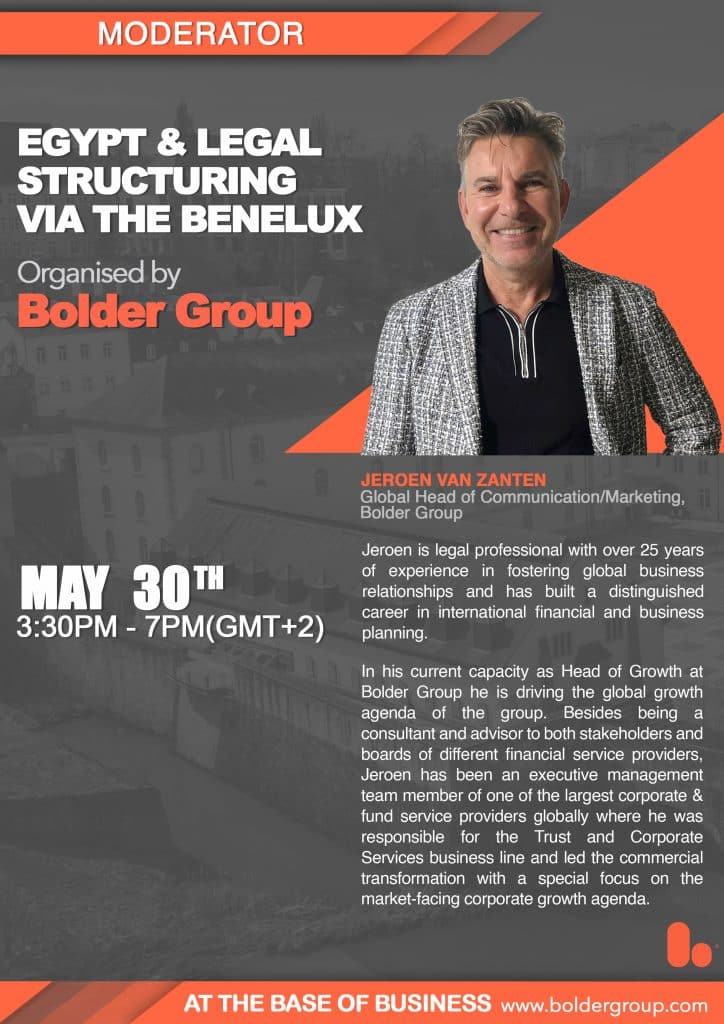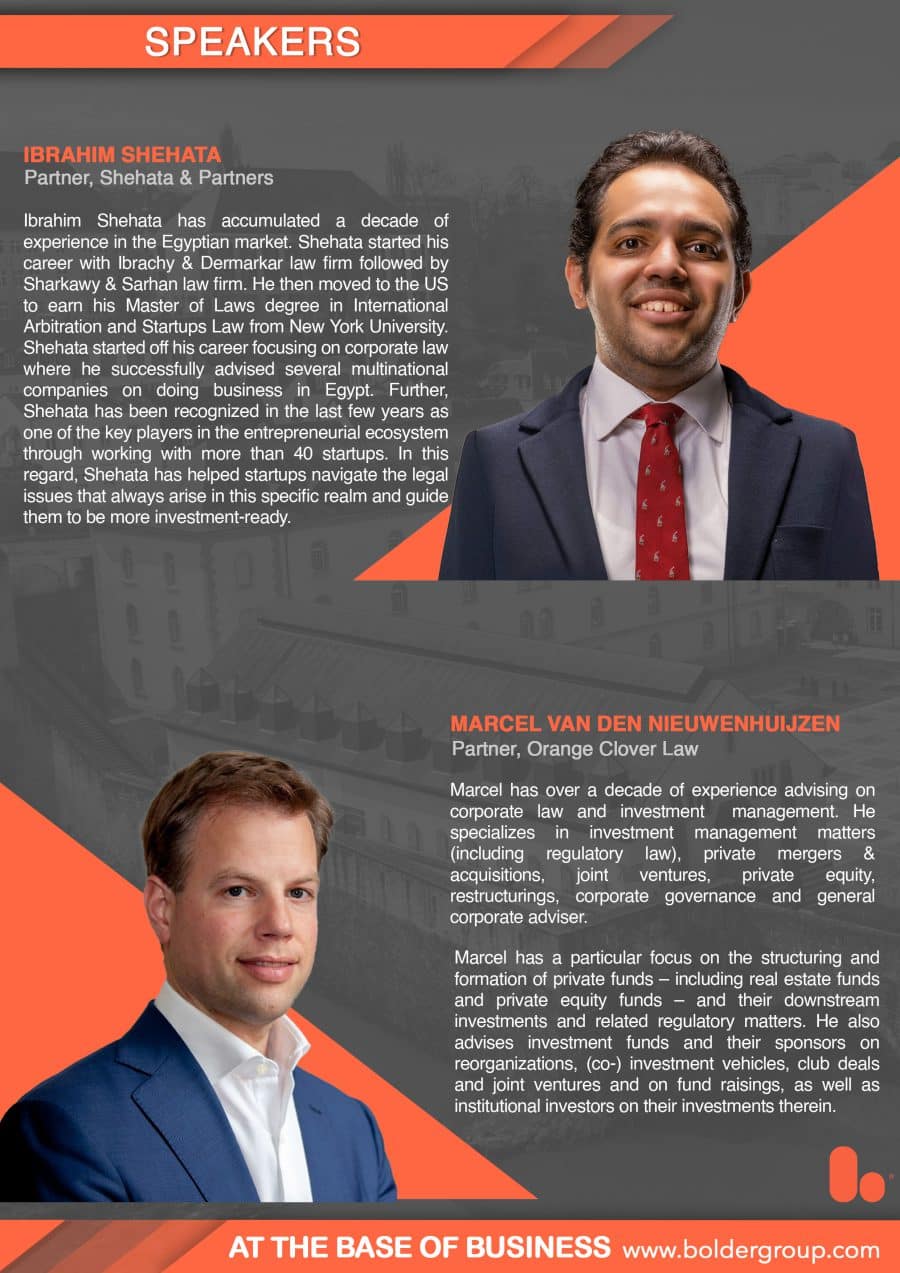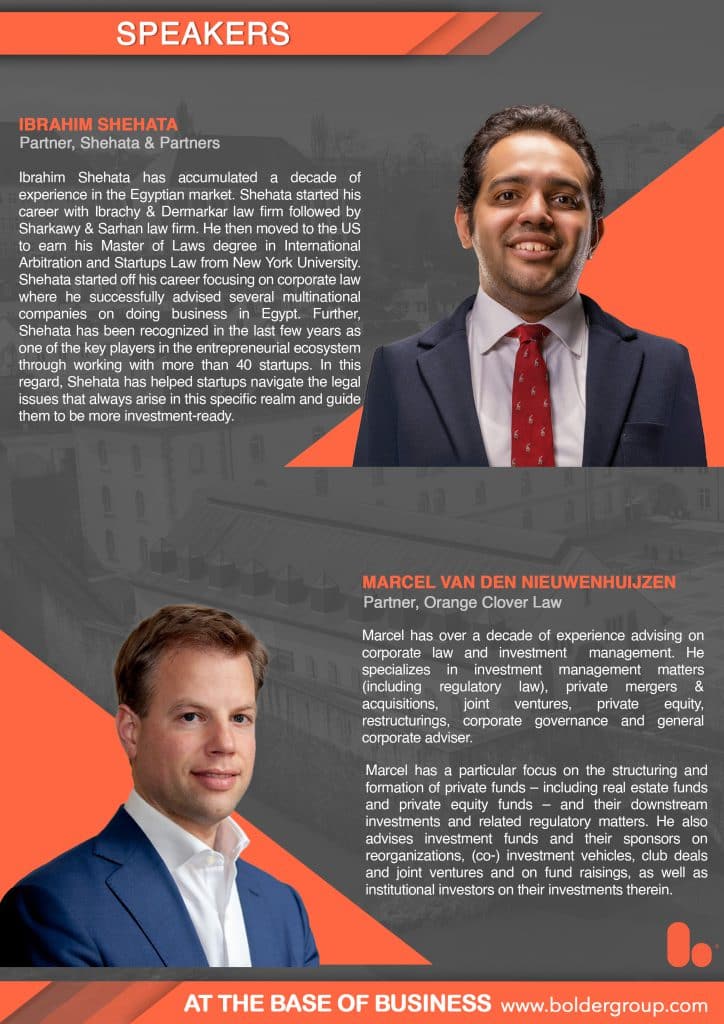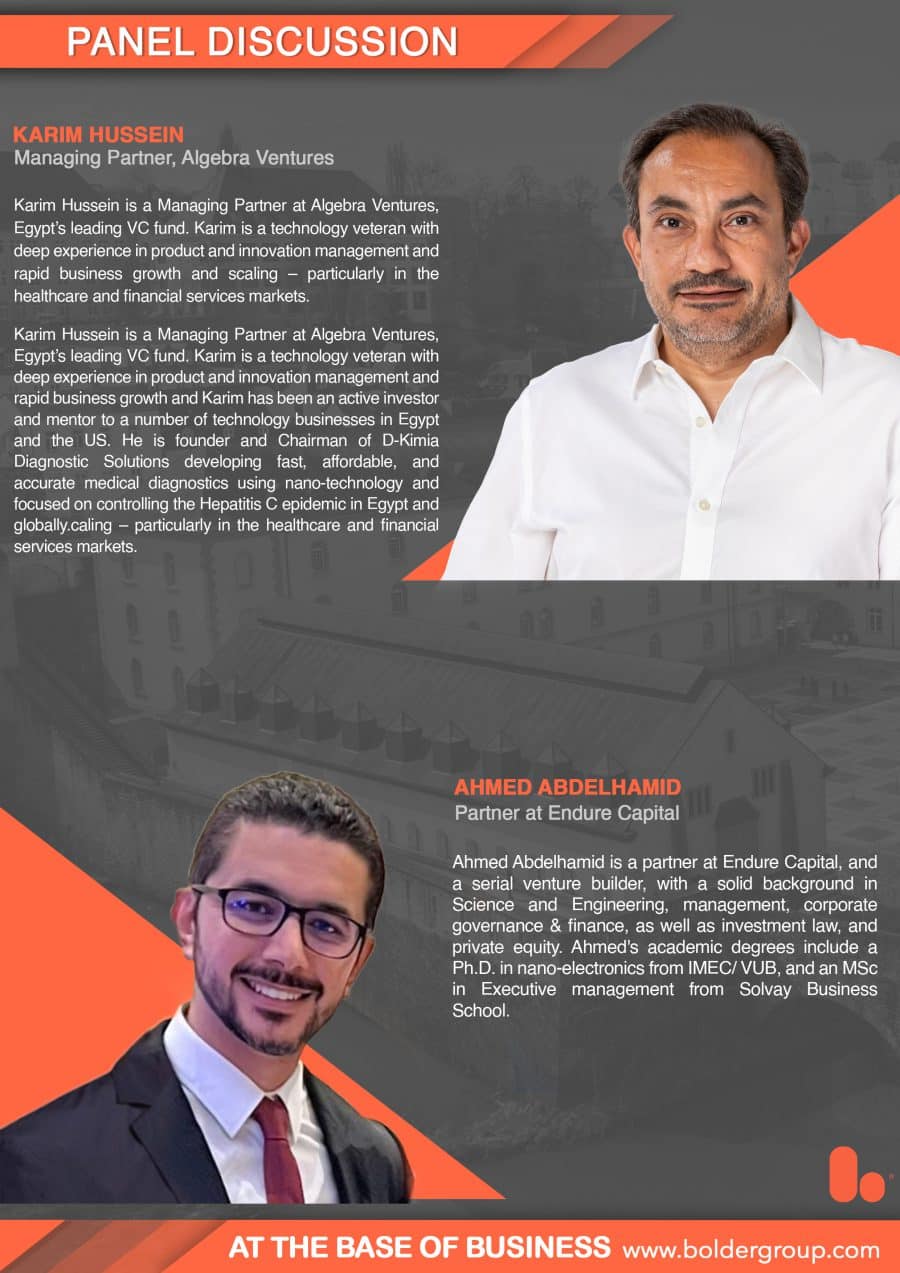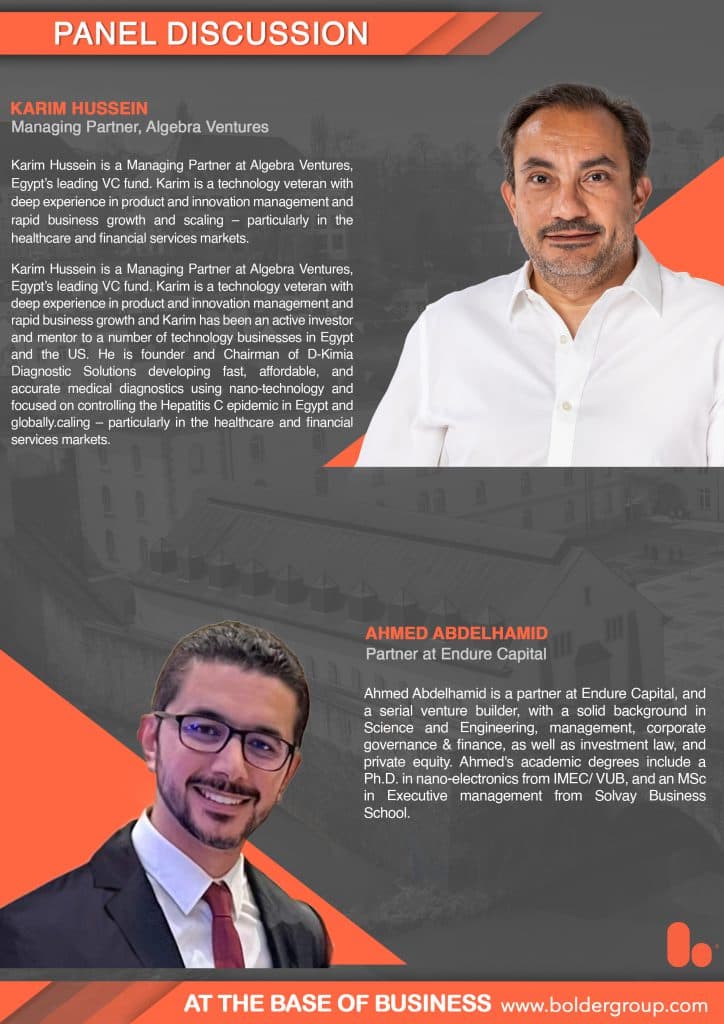 The seminar will provide insights into structuring via the Benelux for start-ups, corporations, VC & PE fund managers and asset managers. Join us on 30 May 2022 at 6 Al Sheikh Al Marsafi, Omar Al Khayam, Zamalek, Cairo from 3:30 PM to 7 PM local time.
Interested participants who wish to learn and explore structuring from industry experts are welcome to join and register for free in this link: https://bit.ly/3FwpNJn
Ready to break barriers? Register now!